Concrete Curing
Hunting humidification? Aquafog® is KING in this concrete jungle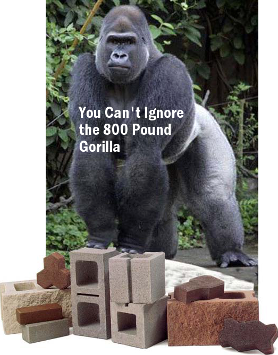 It's all about performance and reliability in this extremely harsh, high RH environment. Aquafog Turbo XE's have been proven in curing room chambers across the country and dominate the competition.
Today, it's especially important to focus on maintaining humidity to achieve high strength concrete. Products in a 100% humidified curing chamber are able to retain their moisture, increasing chemical reaction and heat generation. In many cases, the heat generated will be sufficient to maintain the chamber's targeted temperature range.
Common uses
Concrete Pipe
Precast Products
Block & Pavers
Core Testing
Decorative Molded Shapes
Resource Article: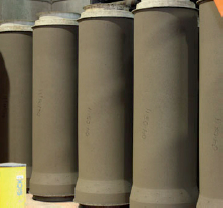 Still using "old school" steam curing? Many products cure unevenly with steam, and it's related to where they are placed within the cure room. Steam rises when it enters a chamber, then condenses as it cools to ambient temperature. This can result in wetness up high and uneven temperatures from top to bottom. The physics of steam make the cure room's environment difficult to control.
To gain control of conditions and even out the environment, consider using Turbo XE's for humidification, combined with additional heat as needed. Not only will you experience more consistent curing, you'll reduce energy costs too!
Energy cost comparison example:
To maintain a 20' × 50' chamber @ 100% RH would require about 15 gal water/hour
15 gal × 8 hr/day × 260 business days = 31,200 gal/year
The cost to steam off 31,200 gal of water @ 7¢/kwh = $ 5,126.85
The cost to atomize 31,200 gal using Turbo XE @ 7¢/kwh = $ 181.71