VOLUME ORDER DISCOUNT
Large orders will receive discounts on the freight cost. This will automatically appear during the checkout process.
Orders Over:
Freight Discount
Ground
Dom. Air
Int. Air
1,000 USD
50%
15%
varies
3,500 USD
75%
25%
varies
10,000 USD
100%
30%
varies
PAYMENT TERMS
We accept prepayment or credit card orders. Domestic purchase orders (Net 30) accepted upon credit approval. Orders outside the USA require payment via direct bank wire transfer. Rapid fax or email quotations are available upon request.
PARCEL & FREIGHT
Parcel orders are usually shipped via UPS or Fed Ex Ground Delivery. Expedited delivery is available within North America for most parcel shipments. RSM & Hanging Sump units ship by freight common carrier. Overseas shipping costs require a quotation, provided upon request.
MOST ORDERS SHIP IN 24 HOURS
Hydro 700s: Ship "parcel" fully assembled
GT 500s: Ship "parcel" fully assembled
Hanging Sump Units: Ship "freight" fully assembled
Turbo XEs: Ship "parcel" in two boxes, some assembly required
Mobile RSM Units: Ship "freight" fully assembled
TRIAL PERIOD / SATISFACTION GUARANTEE
Not sure if Aquafogs are right for you? Evaluate a unit for up to for 5-days at your location ensuring the product is a proper fit for your application. Customer satisfaction is our #1 goal, so we highly recommend utilizing the Trial Period/ Satisfaction Guarantee before placing any large orders.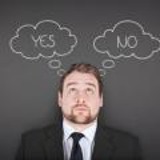 A trial period does not require any pre-arrangements. Simply order a single fogging unit. Unpackage the equipment and save all the original packaging materials. Set-up, test and evaluate it for up to 5 days. If the test fails, repackage the equipment and call Jaybird Mfg., Inc. for a return authorization. Shipping cost is not refundable; however, no restocking fee will apply as long as the equipment comes back complete, clean and undamaged. A return authorization is limited to a single fogging unit, per customer, per year.
TESTIMONIALS
RETURNS
Un-opened/Un-used stock equipment.
Customers may return any un-opened/un-used equipment for a complete refund. The stock equipment must be in its original packaging and purchased within 45 days. Shipping costs are not refundable.
Used stock equipment
Customers may return used stock equipment (purchased within 30 days) with limitations. [a] The customer would need to contact Jaybird for a Return Authorization/RA#. [b] Provide a brief explanation/ reason for the return. [c] Re-package the equipment, similar to how it was originally shipped and ensure the safe delivery to Jaybird Mfg., Inc. [d] The quantity of used fogging fans cannot exceed two (2) per customer, per calendar year. [e] A restocking fee ranging from 5 to 20% will apply, depending on the condition of the equipment upon its return. Shipping cost is not refundable.
MULTIPLE FOGGING UNITS (3 or more)
Multiple units may only be returned if: (a) the equipment is stock inventory. (b) the equipment is un-used and in original packaging. (c) equipment was purchased from Jaybird Mfg., Inc. within 45 days.
CUSTOMIZED UNITS
Special made equipment is not returnable.