The HRSM-EXP is a highly specialized unit designed for operation in explosion-prone areas. These hazardous areas usually contain volatile dust or vapors. See certifications below.
This powerful atomizer is ideal for large-scale humidification, fumigation, and evaporative cooling. Units combines the power of the Turbo XE fog fan with a large 18 gallon tank. The tank recycles wastewater and can be used in chemical fogging. This centrifugal atomizer produces billions of tiny, fog-like particles that evaporate quickly. The HRSM-EXP uses two float valves to maintain the water level, a submersible pump to feed the fogging head, and ball valve to control the fogging output.
Hazardous duty units should be hard wired into an appropriate power supply or use a hazardous duty electrical plug in conjunction with a hazardous duty receptacle.
Nozzle-free Atomization
Suitable for Outdoors
Pivoting Fogging Head
Arrives Fully Assembled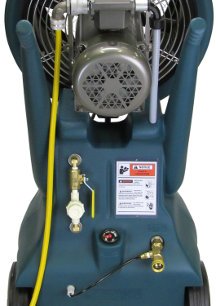 Standard Controls and Features
The HRSM-EXP is supplied with 25' of flexible power cord.
Two Float Valves
Fluid Level Gauge
In-line Strainer

Large Tank Access Lid
Garden Hose Connection
A quarter turn valve controls fogging output. Lower flow rates are generally used in applications requiring drier fog.
Flow Rate with Related Applications:
Up to 30 GPH
Up to 15 GPH
Up to 8 GPH
Up to 2 GPH

Ag/Horticulture

Concrete Curing

Evaporative Cooling

Mushrooms

Manufacturing Plant

Wine/Barrel Storage

Wood/Lumber/Paper

Mfg Dust/Static

Textile Plant

Odor Control
---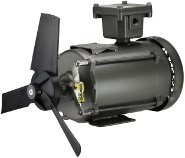 Jaybird's Rear-Feed Blade
Our exclusive blade design is a significant product development, enhancing reliability and performance.
ABB Explosion-Proof Motor
Industrial grade
For use in Hazardous Locations
---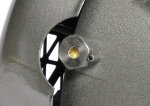 Drainage Port
A specially engineered drainage port located at the bottom of the motor allows condensation to escape while retaining the motor's explosion-proof properties.
Extends Motor Life
Made in USA
---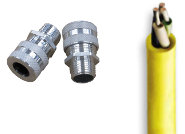 Carol® Brand Flexible Cable
Extra Hard Usage Approved
Classes, Divisions NEC 501 - 505
Aluminum Liquid-Tight Connectors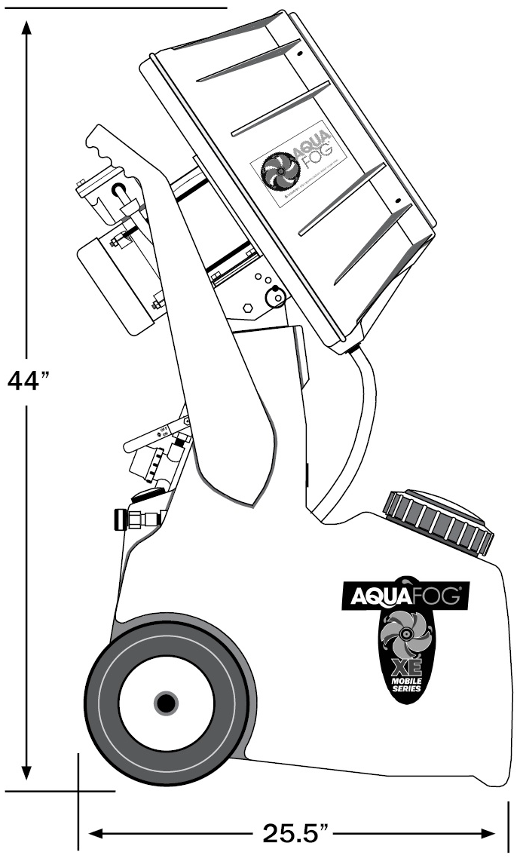 Unit Dimensions:

Width 21 in / 53 cm

Length 25.5 in / 65 cm

Height 44 in / 112 cm

Approximate Unit Weight:
88 lbs / 39.9 kg
Shipping Weight:
138 lbs/ 62.6 kg
Shipping Dimentions:
46"x 24"x 32" (LxWxH)
Fogging Head Pivot Angle:
0°, 15°, 30°, 45°
Propulsion Distance:
30 - 35 ft / 9.1 - 10.5 m
Main Motor:
3/4 HP - 9.8 amps @ 115V 60Hz
Noise @ 10 ft:

72 dB(A)

Average Particle Size:

5-10 microns @ low volume

25 microns @ mid volume

35 microns @ high volume

Tank Capacity:
18 US gal / 68 L
CFM:
3,000
304 Stainless Steel:

All hardware, sheet steel and
wire goods

Environment:

Endures temperatures from
33° to 160° F

Indoors / outdoors

Humidity to 85% RH

UV stabilized & impact resistant
ABB Explosion-Proof motors are UL and CSA approved for the following hazardous locations:
Class 1, Group D locations containing volatile gases such as Gasoline, Hexane, Naphtha, Benzene, Propane, Alcohol, etc.
Class 2, Group F & G locations containing dust such as (F) Carbon Black, Coal or Coke Dust or Group (G) Flour, Starch, or Grain Dusts.
Hazardous Duty Plug - 125V

This high-quality plug can be used with the HRSM-EXP to allow for mobility. Only use in conjunction with a hazardous duty receptacle.

NEMA 5-20P configuration
UL & CSA Approved

Temperature-Humidity Meter

Ideal for applications below 95% Relative Humidity

This precision hand-held thermo/hygrometer is ideal for measuring and monitoring ambient temperatures and relative humidity in a wide range of professional and industrial applications. Dual readout LCD displays
in °F or °C.

Temperature range/accuracy: 32 to 122°F (0 to 50°C)/1.8°F (1°C)
Humidity range/accuracy: 20 to 95%RH /3%
Response time: 60 seconds
Power source: CR2032 Lithium-ion battery (included)

Temperature-Humidity Meter w/ Dew Point

Ideal for applications up to 100% Relative Humidity

This precision hand-held thermo/hygrometer is ideal for measuring and monitoring ambient and dew point temperatures and relative humidity in a wide range of professional and industrial applications. Dual readout LCD displays in °F or °C.

Temperature range/accuracy: -4 to 122°F (-20 to 50°C)/1.8°F (1°C)
Humidity range/accuracy: 0 to 100%RH /3%
Response time: 60 seconds
Power source: Two "AAA" batteries (included)